Leave a Comment
October is quickly creeping upon us which can only mean one thing- 'tis nearly the season to be spooky! Halloween happens to be our favourite time of year because we can unleash our inner demons and provide our clients with bone-tingling, heart-wrenching and fang-tastic live entertainment options for their spook-tastic extravaganza! Mwahahaha – that's our evil laugh if you…didn't already know.
Whether you are planning a hauntingly horrific fright-night for friends and family or hosting a ghoulishly delightful extravaganza for colleagues and business associates, Big Foot Events have put together a list of our most popular weird, wicked and witchy live entertainment options perfect for any Halloween themed party, function or corporate event!
---
Our Meet & Freak characters are both talented performers and prolific scarers. Not just for Halloween, these creepy characters are ideal for any event intended to send chills down the spines of guests! No look too strange or scary! Zombie Pirates, Murderous Clowns, Demons, Mummies, Psycho Nurses, Ghosts & Ghouls and the dreaded Grim Reaper are all members of our ghastly group.
Whether you want them to perform choreographed flash mob routines, creep over the crowds on stilts or simply haunt the venue, these versatile entertainers can cater the look and effect to your requirements.
Find out more here.
---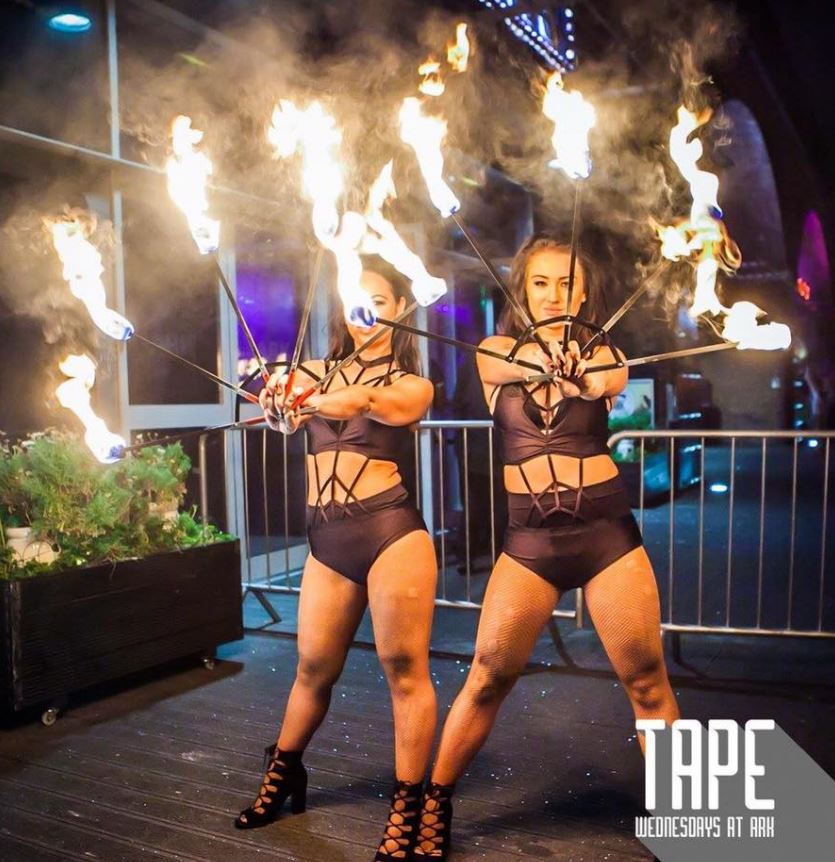 Bring the heat to Halloween with captivating fire performers! Stunning Fire Eaters, Breathers, Poi Artists and Body Burners are the hottest performers around. With different skills and types of performance, they never fail to impress.
Halloween is not just about scary, murderous monsters and terrifyingly horrific experiences, it can also be about anything weird and wonderful that leaves your spine tingling and eyes wide with amazement – and these mystical and mesmerising fire performers definitely leave you amazed! Don't be the goblin of Halloween and light up your event with breath-taking fire performers that will literally scorch any other entertainment option!
---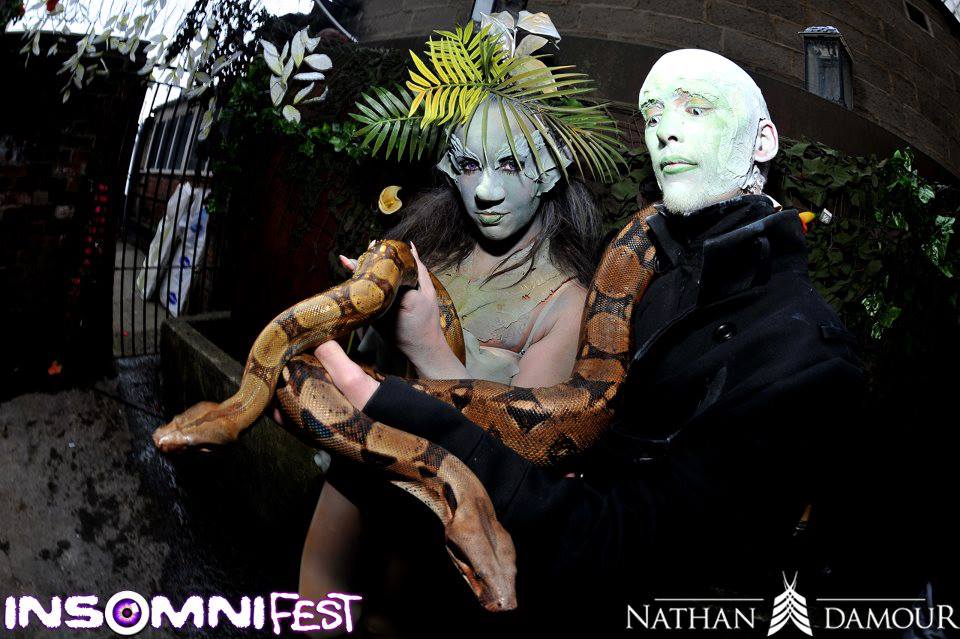 Devilishly Hair-raising Stunt Performers
Speaking of all things weird and wonderful, we have an extensive range of unearthly, deadly, exotic stunt performers that each have their own unique, spine-tingling, hellish act! We're talking Snake charmers, knife throwers, sword swallowers, acrobats, aerialists and contortionists just to name a few! Create your very own ghastly cocktail of world-class stunt performers and WOW your party guests with unbelievably mind-boggling skill!
Find out more about our stunt performers here.
---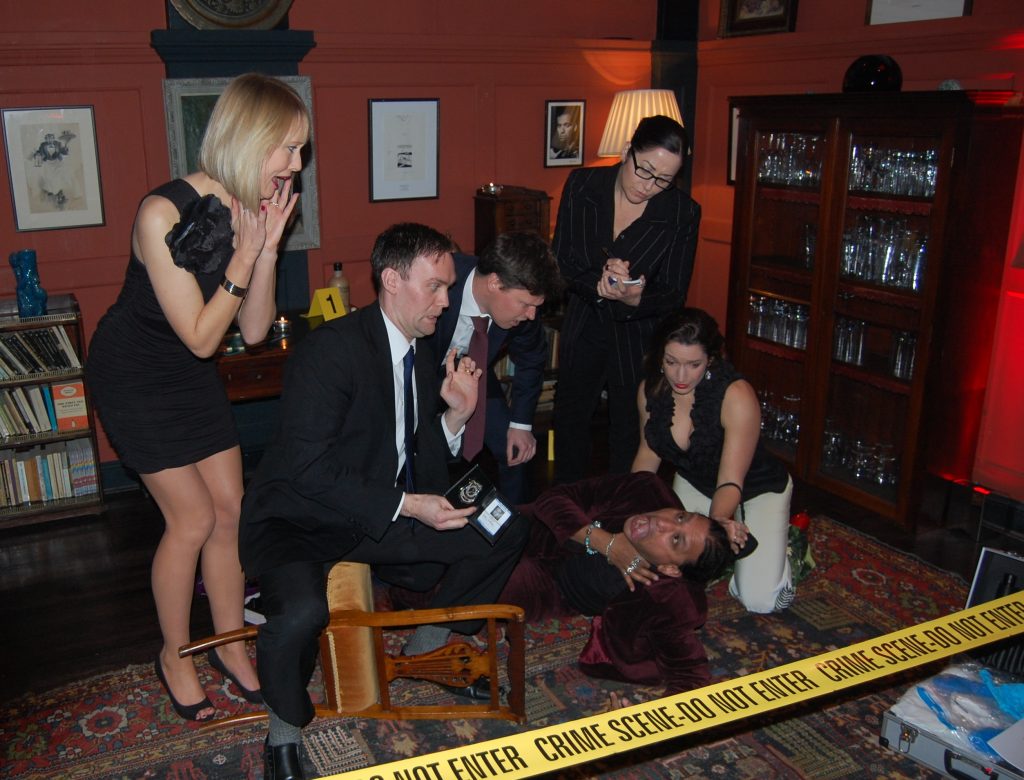 Somebody's been murdered! Whodunnit? Was it the vicar or the scarlet lady? Mad uncle Harry has been acting suspiciously… Don't be fooled! Dinner, drinks, and a Murder or two… Whether you fancy yourself as a Hercule Poirot, a Sherlock Holmes, or a Miss Marple – a Murder Mystery Games Night is the perfect, fully immersive experience, complete with venue decor and props, to captivate and thrill your guests!
Find out more about our different Murder Mystery themes here.
---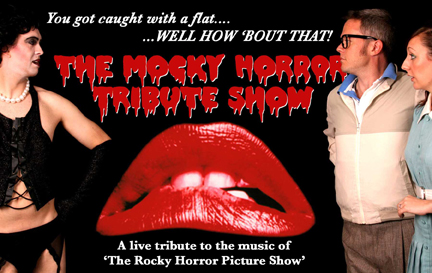 Mocky Horror Tribute Show
Mocky Horror is an outstanding 5 piece tribute to the cult blockbuster movie 'The Rocky Horror Tribute Show'. Bringing you all the raunchiness, costumes, humour and outrageousness of the original Rocky Horror, you will be doing the Time Warp again, and again.
Find out more about Mocky Horror Show here.
---
Need a helping hand in planning a spine-tingling, hair-raising, spook-tacular event, or wanting to find out more about any of our fang-tastic entertainment option? Why not get in touch and start your event planning journey today! As we said before, Halloween is our favourite time of year and we never need a reason to unleash our devilishly creative ideas!