If you haven't read our blog on how to throw an office party that employees and co-workers will actually enjoy then we strongly suggest you do! Or if you have just come from that blog then it's nice to meet you… again!
In case you didn't already know, Big Foot Events have spent the last 15 years helping people plan extraordinary corporate events. That's right, we've seen, and helped create, a spectacular amount of weird, wacky, delightful and world-class party themes. With that in mind, we have put together a list of our favourite party themes that would give any typical office party an added oomph. The best part? Our party packages are designed to not break the bank!
1920's Great Gatsby Party Theme
Invite your employees to step back in time to a 1920s event with a spectacular 20's themed extravaganza! Whether it's the glitz and glam of a Great Gatsby style party, or an atmospheric gangster filled Speakeasy, we've got an impressive array of iconic 20's themed props, décor and live entertainment that is sure to turn any venue back in time to the glamorous 1920s.
We're talking flapper girls, the best of jazz music playing in the background, gangsters and molls, luxurious and glamorous table dressing and venue décor as well as a scandalous photographer capturing the evening! We will bring you a night so twenties, you'll be expecting Al Capone to walk through the door at any minute.
Check out our 1920's event theme on our site here.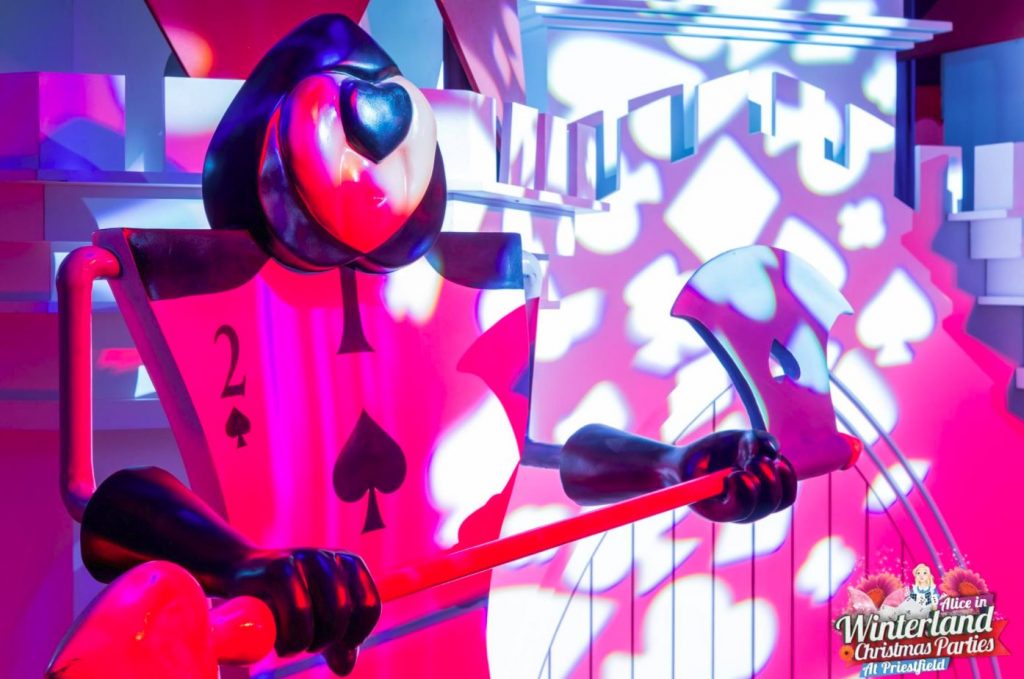 Alice in Wonderland Theme
Take a trip down the rabbit hole and bring to life a truly amazing Wonderland. With the Madhatter, White Rabbit, Cheshire Cat, Playing Cards, Queen of Hearts and of course Alice herself, you will feel as though you have actually stepped into Alice's Wonderland! With interactive meet and greet characters, themed props, décor and live entertainment including but not limited to; giant flowers, talking topiary trees, stilt-walking bushes and the classic Alice in Wonderland backdrop, we will provide everything you need to recreate Lewis Carroll's famous book! You can expect a night of crazy fun where literally anything can happen!
Check out our Alice in Wonderland event theme on our site here.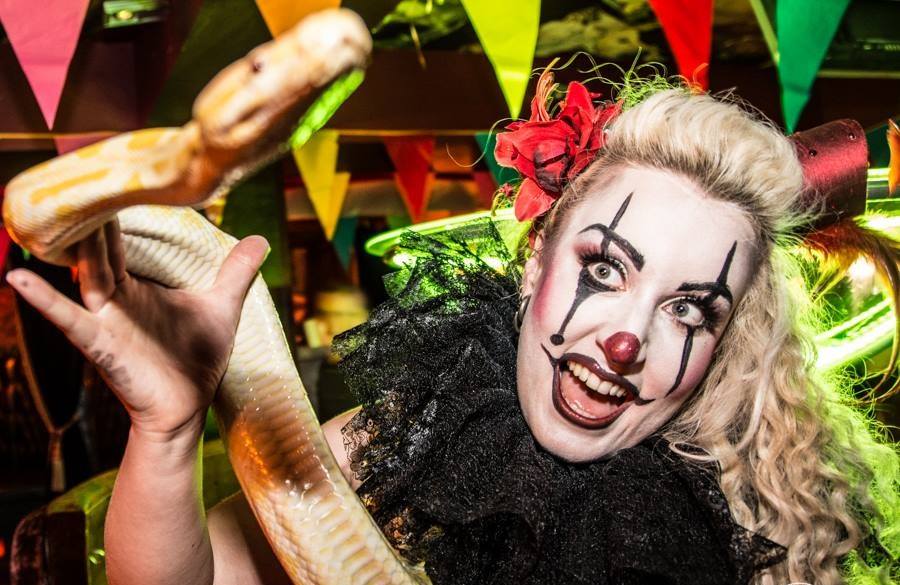 Circus and Carnival Theme
Roll up! Roll up! Get your tickets here for the greatest show on earth! Yes, you can relive all the fun and laughter of the circus with our fabulous Circus Themed Event. From clowns and fire eaters to jugglers, contortionists, and an authentic Big Top Tent, all the excitement and thrills of the Circus are waiting for you! Perfect for an office party, your employees and co-workers won't miss a trick at this Circus extravaganza!
Check out our Circus and Carnival theme on our site here.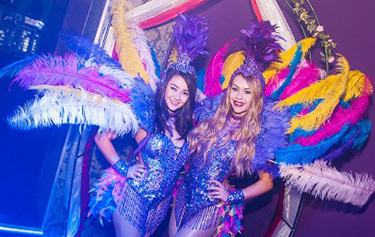 Viva Las Vegas Theme
Enjoy the bright lights of Las Vegas with our fabulous Las Vegas Theme Party Package! From gorgeous Giant Martini Glass Hostess and Stunning Feathered Showgirls to classic Casino Tables and elaborate stage-based shows. We can create a completely personalised night to suit you and your guests, making your Vegas themed night one to remember! Let's not forget, what happens in Vegas, stays in Vegas – until the next day when you're the talk of the office!
Check out our Las Vegas event theme on our site here.
Winter Wonderland and Narnia Theme
You don't need a wardrobe for this Narnia themed event – we'll bring one! Our creative team can transform any venue into a realistic, breath-taking, unique Winter Wonderland! Featuring ice sculptures, ice King and Queen characters, ice fairies, stilt walking trees, uncanny Narnia meet and greet characters, stilt walking fire breathers and much more! You also don't have to wait until Christmas to make a Winter Wonderland themed event. With our impressive giant snow globes, snow machines and snow related acts and live entertainment, we can make it snow any time of the year!
Check out our Winter Wonderland and Narnia event theme on our site here.
The above suggestions are just a few out of a spectacular list of party theme ideas. We have an array of incredible party packages that you can choose from. Give your employees a true thank you for all of their hard work with an out of this world party experience.
Check out our Office Party in a Box Packages on our website for more information or give one of our specialist party planners a call. It's simple, choose your theme and we will take care of the rest! We will arrive before the party and set up your theme as well as coordinate the entertainment – not forgetting returning at the end of the evening to clear up.