Leave a Comment
You could have the perfect venue, delicious catering, and beautiful venue décor, but it is the entertainment that people will actually remember when it comes to your company's Christmas party. Therefore, it is essential to make sure that who or what you hire as your Christmas party entertainment is going to be a hit and not a miss – no pressure!
If you are thinking along the line of a close-up magician, on-the-spot caricaturist, or an ever-so popular photo booth (all good ideas by the way), then we are here to ask you to open your mind! Of course the above party entertainment options are great fun, because who doesn't love to be wowed by close up magic? In fact, we have put together some great parties using some, or all, of these entertainment options but – and this is a big but, we can do better! When it comes to hosting your company Christmas party, do you want it to be known around the office for being just 'good'? We'll decide for you – no!
Luckily for you, Big Foot Events have put together a list of unique, out-of-this-world, never-seen-before live entertainment options that will turn your 'festive do' from 'good' to 'absolutely fantastic'!
---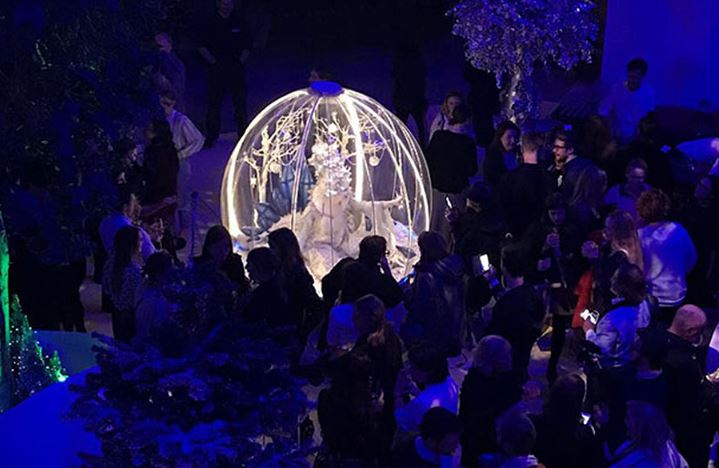 Interactive Magical Snow Globe Act
This roaming illuminated Snow Globe is the ultimate WOW factor for any Winter Themed Event. Imagine a stunning Snow Queen siting inside a beautifully detailed, twinkling Snow Globe, interacting with guests and bringing that all-important festive magic of any Winter Wonderland to life. The charming Snow Queen creates winter sound-effects and twinkling chimes with just a sweep of her hand! Hear crunching snow and howling winds as snow falls all around her in this magical Narnia or Winter themed globe!
Bring your imagination to life and find out more about this act here.
---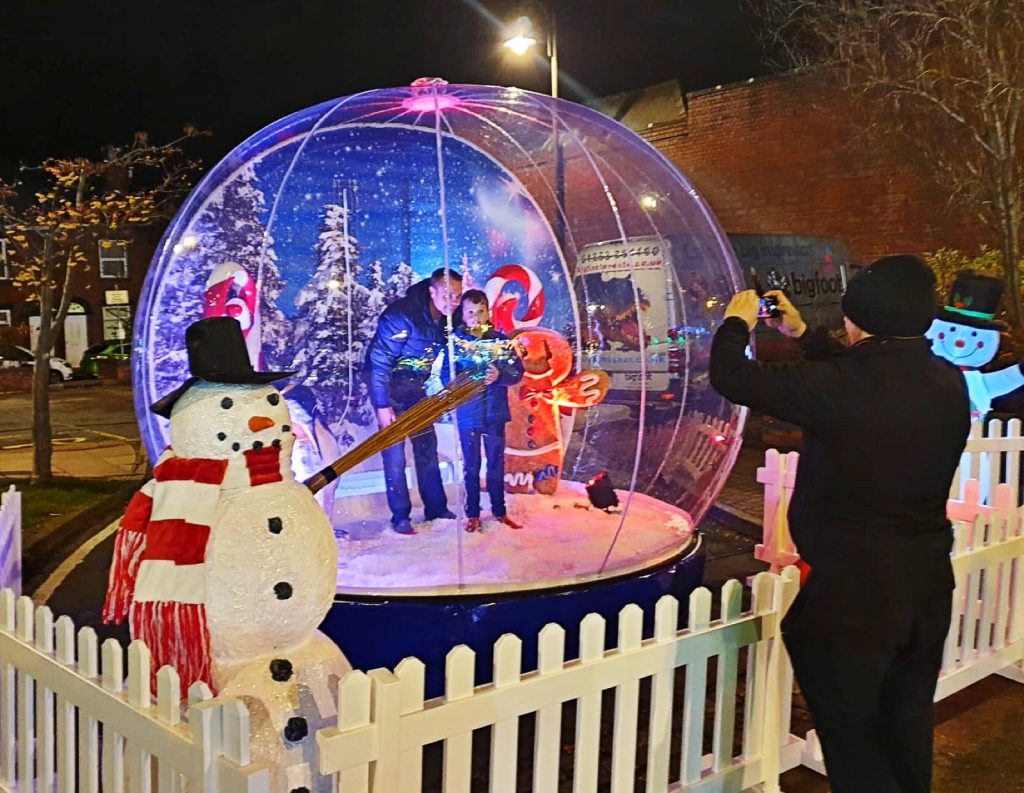 Giant inflatable Snow Globe
Speaking of magical globes, this giant inflatable Snow Globe, complete with fake snow and winter props makes for a snow-tastic centre piece for any Christmas themed event! Climb into a magical Winter Wonderland scene and surround yourself with fabulously-fake snow! Up to 8 people at a time can climb inside this walk-in inflatable Snow Globe making it great for group photo opportunities!
And if you are wanting to add a little brand awareness to your corporate Christmas party then this snow globe can be fully branded, ensuring huge advertising opportunities as everyone who gets involved uploads their photos onto social media. Great for 'Tag Yourself' campaigns! You'll be the talk of not only the office but Social Media too!
Find out more about this bespoke giant Snow Globe here.
---
If you want Seasonal Songs, frolics and walkabout Christmas Joy then we highly recommend the Red Hot Santas! This cracker of a band bring Festive madness and the best spontaneous Christmas entertainment and performance. To find out more about this mobile madness, click here.
---
Slade UK – The Ultimate Slade Tribute Band!
IT'S CHR-I-I-I-STMAS! Slade have sold over 6.5 million records in the UK, and over 50 million worldwide, so it's obvious that no introduction is needed when it comes to this iconic rock band, as we're pretty sure the whole world knows who Slade is! Slade UK features their very own Noddy Holder look-alike, who emulates the voice, mannerisms, costumes, and personality of the real rock star! So much so that even Mr Noddy Holder himself approves of Slade UK being the biggest and best tribute to all things SLADE! You can have Slade UK perform that iconic number 1 classic hit 'Merry Christmas Everyone' live on stage at your Christmas corporate party!
Find out more about hiring Slade UK for your Christmas party here.
---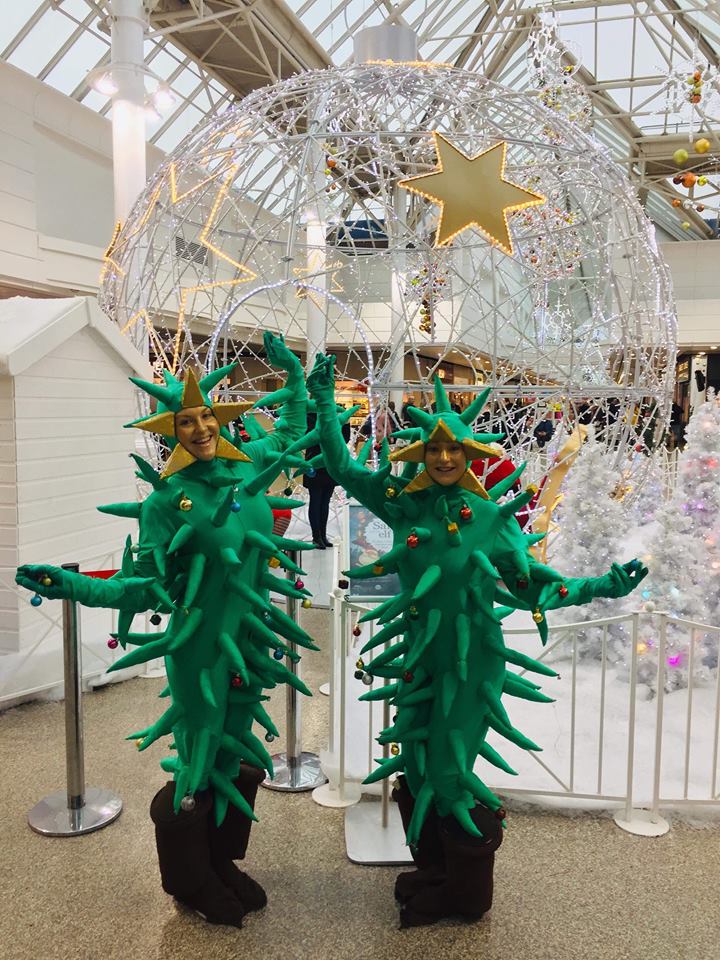 Interactive Human Christmas Trees
Bring Christmas to life with these animated, interactive Human Christmas Trees and Ice 'Jack Frost' Jesters! These lively and unique, comical Christmas characters are amazing meet and greet artistes. Available to hire on Stilts, on foot and even on Roller Skates! These crazy Christmas characters will interact with crowds, be an instant ice-breaker at events, and create the perfect Photo Opportunity for everyone. It is simple but effective live entertainment that will add a WOW factor to your corporate Christmas party!
Find out more about the interactive human Christmas trees here.
---
Busy organising your companies Christmas party and need help with some or all of the event planning process, or wanting information on other fabulously festive live entertainment options perfect for your Xmas do, then why not get in touch – we're always in full festive mode no matter how near-or far Christmas may be!