Don't be a Scrooge – it's the most wonderful time of the year, and every Christmas Party must have a sparkling line-up of Festive Christmas Entertainment.
Imagine a Christmas Party with no music, no atmosphere, no festivities – it's not exactly in the spirit of Christmas, now, is it?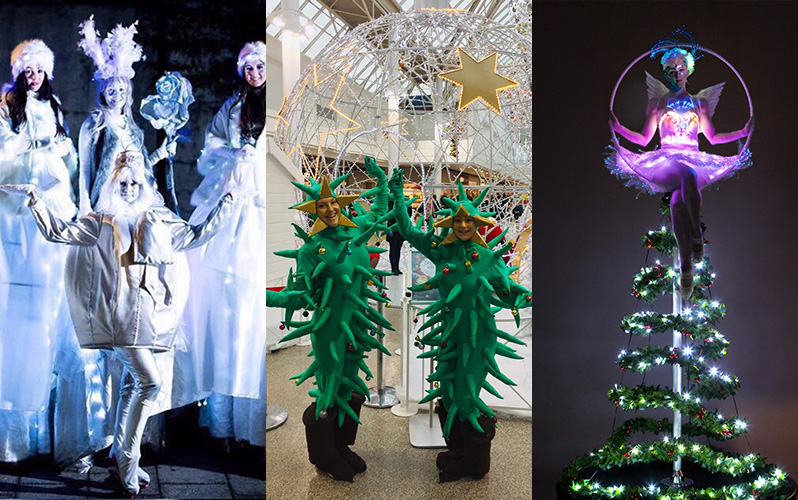 DJs Keep You Rolling
Any Christmas Party that does not have a superb DJ included can not be considered a Party. A DJ is used to watching the crowd and knowing the right moment to bring out a slow song or an upbeat, feel-good floor-filler. They know when to get things moving, and when they should fade into the background of a special moment. It's more than a list of songs that you love, but the right ones at the right times.
To get your guests on the dance floor and keep them there, our DJs are equipped with extensive music libraries of tens of thousands of hits from every decade, lighting, and great sound equipment. We work with sensational DJs who have all been tried and tested over many, many events with us. Christmas especially is the best time for a DJ – who doesn't like a mashup of classic Christmas songs?
Don't miss your chance of getting the best of the best DJs – book today!
Live Music adds a very different energy to any event and is particularly effective for Christmas Parties. Live Bands can get guests dancing, too!
All genres of live music acts are covered within our roster. So, whether you are looking for a Jazz Band or a Pop Act for your Christmas Party – we can organise them for you!
It's not a Party without music, so we've got a great variety of Live Bands, Tribute Acts, and Star Names to get everyone dancing the night away. So much so, even Santa will be throwing some moves!
As with DJs, the best Live Bands get booked early, so select the acts you like and we can book them for you to ensure you have a rocking Christmas Event!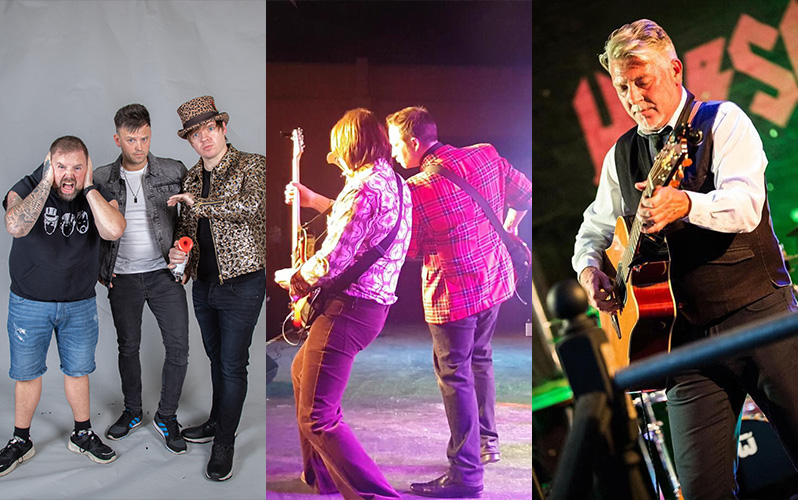 Magicians are the ultimate ice-breaker!
A magician always adds an oomph to Christmas Parties and Events. Whether it's a Close-up Magic Act or a mesmerising Stage Show, Magicians steal the attention of one and all!
We are lucky to have a great roster of spellbinding Magicians to suit every budget or style of Christmas Party! To get the absolute cream-of-the-crop, you must book early because demand is on the rise as Christmas is the busiest time of the year!
Magicians are the ultimate ice-breakers to get everyone in the party mood. All of our Magicians are hand-selected by us, so only the best will arrive for your Christmas Party!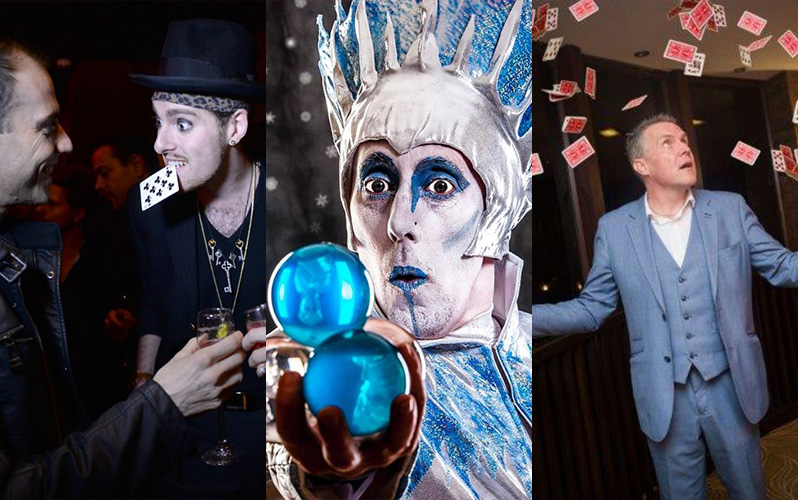 Festive Meet & Greets
Who said Entertainment has to be just Music and Magic? Why not serenade your guests with fabulous entertainment as soon as they arrive? Add a little bit of theatre to your Christmas Party, Function, or Corporate Event with our incredibly interactive Meet and Greet and Walk-around Acts!
Say 'hello' to the Abominable Snowman and try to impress the Snow Queen, or try your hand at snowboarding on our fantastic Snowboard Simulator. Take on our Rodeo Reindeer and see how long you can stay on for – we must warn you, Rudolph is a master at throwing people off!
Say 'Ho, Ho, Ho' as Santa Claus makes a visit to your party, bringing long his LED Snow Fairy Stilt Walkers, Ice King and Queen Stilt-walkers, and the ever so famous Jack Frost! Wait until you meet our beautiful walkabout Snow Globe Lady! This incredible unique act is a real show-stopper!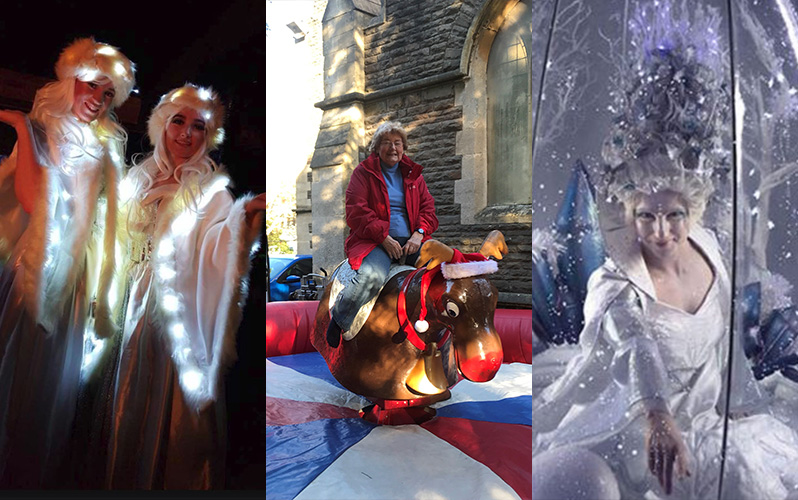 Sleigh it big-time this Christmas with Festive Live Entertainment!
Our dedicated Christmas Party entertainment specialists are brimming with the latest unique ideas! You will not regret your decision to book early as you and your guests will get flawless Magic Acts, the best DJs, the most talented Musicians, and plenty more to choose from!
Your Christmas Party will jive with a great mix of music played by our live DJs and Party Bands. Some of our acts are presented on the site, by no means at all, so if you don't immediately find what you are looking for, just call us and we will be happy to discuss your Christmas Event and come up with ideas that will work for your Party!