Leave a Comment
We have put together a list of tips that will help you make your outdoor event a success.
When it comes to planning an event, whether it's a festival, exhibition, corporate function, wedding, private party or any other type of celebration or showcase, we're considered experts in the field. So, believe us when we tell you that outdoor events are taking over the events industry by storm.
Why you ask?
It's simple, the aesthetics for one, there's nothing more pleasing to the eye than being surrounded by natures beautiful scenery. With outdoor events, you're often working with a blank canvas, making the event set up both practical and fun. Unlike inside venues, there's no quirky spaces or odd floor layouts to take into consideration – amazing! This means that you can plan the seating, tables, podiums, and mingling areas where you see fit. That being said, hosting an outdoor event isn't without its flaws, from permits to bad weather, it takes advanced planning in order to execute an outdoor event successfully.
Location is key
When you're looking for the perfect outdoor venue there are a few factors to consider, the first being the time of year. If your event is in the winter months then you can expect to have rain, therefore choosing a field as your outdoor space wouldn't be a great choice because let's face it, who wants to be walking on wet, muddy and potentially stodgy grass? Although if your event is in the summer or even Autumn then by all means go ahead, there's nothing better than a day at the park when the weather is beautiful.
Another thing to consider…
If you're hosting a kids party then it wouldn't be smart to host it where the floor is hard and jagged for obvious reasons – injuries. Kids like to roam around and be wild and have absolutely no concept of coordination, so it's best to have some sort of soft surface for them to land on in case they fall. With so many different outdoor spaces, you will definitely find something that will suit your needs.
Don't forget about permits
Once you've decided on the perfect outdoor space, you then need to determine what permits you need in order to be able to host your event on that site. The worst thing you could do is not do your research on permits and site regulations and go ahead with your event anyway because not only will it get shut down, but you could also face legal consequences. If your event includes selling alcohol or live music, then you must get a premise licence. It is always good to apply for any licenses at least a month in advance in case any problems arise. If your outdoor venue is privately owned, then the owner could already have a premise licence that they might let you use – it can't hurt to ask.
Check the weather
Unless you have a crystal ball to hand, you will never know what the weather is going to be like on the day of your event. We've had people tell us that they've had countless sleepless nights because they've been too worried about the weather ruining the day. Don't let the worry of the weather stop you from hosting your event outside as there are many things you can do to make sure your attendees stay dry, cool or warm.
The first being to always have a backup plan, yes that's right, it all comes down to a plan B, which is to have an alternative venue indoors in case the weather turns bad. Before it gets to plan B though, you should hire a gazebo or multiple shelter areas for people to stay dry or cool (depending on the weather) because you never know, the weather could change at any time. You may even want to purchase or hire portable outdoor heaters to keep people warm when it's windy or purchase portable fans to keep people cool when it's hot. There are many ways to manage the weather, so don't let it stop you from hosting a stellar event outdoors.
Theme ideas
One thing we can all agree on is that anyone who hosts an event wants it to be memorable – for all the right reasons that is. And one of those reasons is the décor, which is a huge part of your theme. Often, the theme is the first thing that makes people interested in your event, so it has to spectacular.
You could choose to dust of that old cowboy hat you've been hiding and host a good old-fashioned hoedown, or even better, get your dancing shoes on as you get into the swing of things with a 1960's disco. Why not go a little left field and go down the rabbit hole to find the mad hatter, the queen of hearts and Alice? Get excited with a Dinosaur themed party, or steal that naughty list from Santa himself as you host a winter wonderland extravaganza. It's your event, you can choose whatever theme you like and with so many to choose from, the sky really is the limit.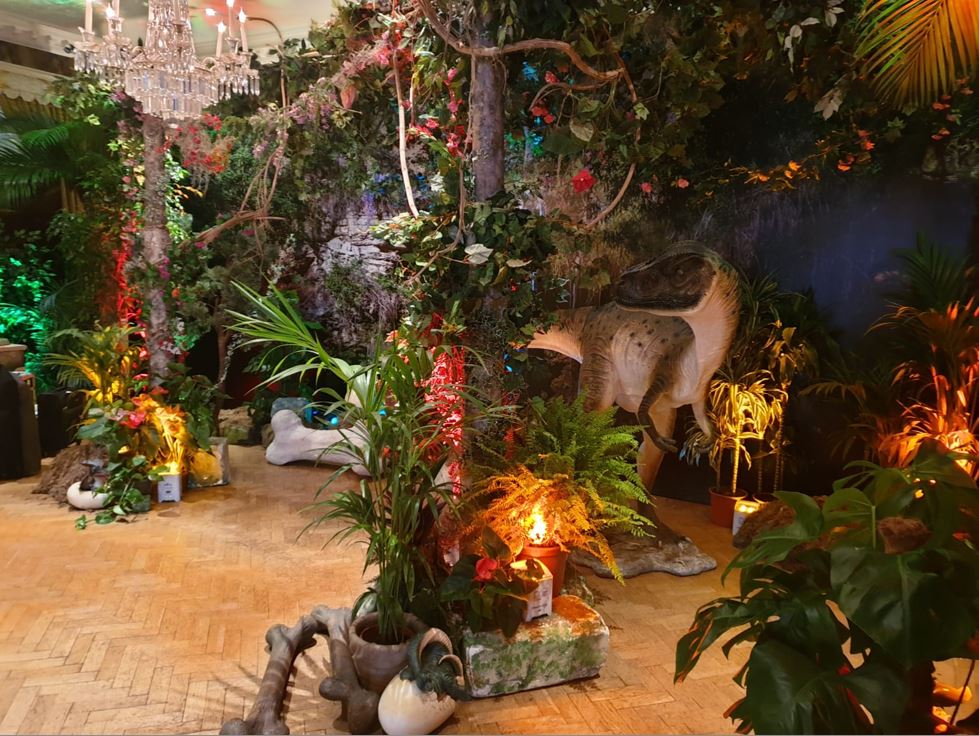 Don't forget the entertainment
It's time for the best part – entertainment! This is one area that we can confidently say we excel at, which is providing the highest quality entertainment that is suitable for any event or function. We have over 25 years' experience and knowledge running live music events, festivals and providing specialist entertainment to venues, resorts and military events. This means that we know what works, and we know what kind of entertainment will be right for your event. From spectacular, out of this world street performers, world-renowned tribute acts, state-of-the-art interactive entertainment to celebrities and lookalikes – the list is endless!
Ideas…
Wanting a party to remember? Book one of our popular club night packages which range from UV paint parties, foam parties, laser shows and live music with the best DJ's in town. Hosting a summer street fair? We have a fantastic range of outdoor inflatables ranging from bouncy castles to obstacle courses, inflatable football and much more. We also have various food stalls that can be set up easily and provide scrumptious street food. If you're wanting to add a little luxuriousness to your event, then hire our flair bartenders for an alternative source of entertainment. Watch as they flawlessly perform choreographed performances while serving everyone's favourite drinks. Like we said before, entertainment is a huge part of any party, event or function so it's important you make sure it's something that everyone will enjoy.
Clean up
Your event is over – which, if you followed our tips, was a huge success! It's time to clean up. Making sure that you have cleaned up the area is extremely important because it will affect your reputation. Someone was nice enough to rent you their space, so it is only fair that you give it back to them the same way you got it. You can plan with the local sanitation department to clean up afterwards or have a hauling firm on hand to clean up and remove unwanted items once the event is over.