Buy the perfect gift for your loved one.
Well, throw me a bow and call me cupid – it's February! Can you believe it? Here at the Big Foot offices, we're already on that love train to Valentine's Day. It's the time for engagements, anniversaries and most importantly – love.
If you haven't already guessed, we're all hopeless romantics here at the Big Foot offices and love a good proposal story. Who doesn't love to be wooed and swept of their feet by their knight in shining armour? Or at the very least be showered with hugs and kisses? It's a day dedicated to love and affection after all. Speaking of showcasing love and affection, we happen to be experts in the field. So, let us shoot our arrow and help make your loved one fall in love with you all over again this Valentine's Day.
Now we know what you're thinking, what's wrong with the traditional flowers and chocolates as a Valentines Gift? We've got two words for you – old fashioned. It's the year 2020, flowers and chocolates haven't been fashionable gifts since the nineties – or at least not on their own. Be bold, be unique and be different this Valentine's Day with out of the box surprises, heart-warming gestures and lovable memories to last a lifetime.
Flowers
Now, we're not saying flowers are completely out of the question, in fact we're all for a pretty bouquet of roses but why not aim for something more impressive and memorable? We're thinking something much more upscale – a display of flowers! Weather it's an intimate evening just the two of you or a get together with friends, a flower display will be a showstopper.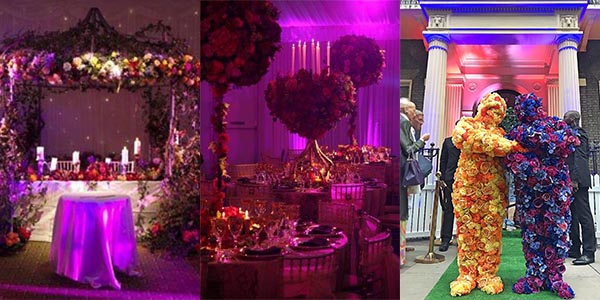 Chocolates
Let's not forget about chocolates, like we said before, a milk tray or a box of roses is not going to impress your loved one and let's face it, they deserve better. Do you want to know what will impress? An endless amount of chocolate – yes that's right, a chocolate fountain is the perfect gift. It's luxurious and a little bit naughty – perfect for Valentine's Day.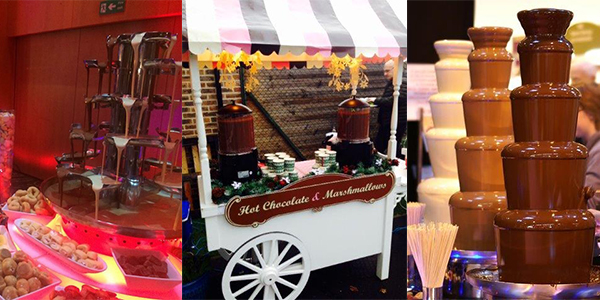 Something extra special
Now it's time to think different, think unique, think bold, think – sexy. Just imagine, you've just got home from a romantic meal and want to keep the night going, you pop open a bottle of Champaigne and head outside to watch the sunset – blissful right? But what if you could end the night feeling relaxed, chilled…and a little hot? That's right, a hot tub would be the perfect Valentines Gift to treat your loved one with and don't worry, we're not telling you to go out and spend thousands on a hot tub, not when you can simply hire one for a reasonable price. We know just what you're thinking, "sounds perfect, nothing is too much for the love of my life"- and we completely agree.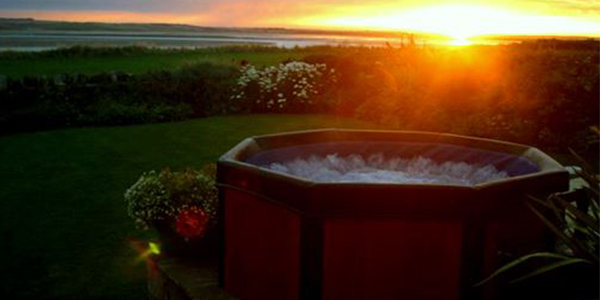 Something out-of-the box
If you're planning on popping the question this Valentine's Day, then having the perfect backdrop is essential to making it a proposal to remember. The proposal story is something that you will tell again and again to family, friends and anyone else that is willing to listen – so it must be a great story. In our opinion, we love a good night-time proposal, simply because of the aesthetics. There's nothing more romantic than a candle-lit dinner beneath the stars. If you're wanting to create something more extravagant than that then we have a few ideas for you, the first being Spark FX – a stunning alternative to fireworks. It's a stunning light display – almost like a sparkler and it's a great way to celebrate when your loved one says 'yes'.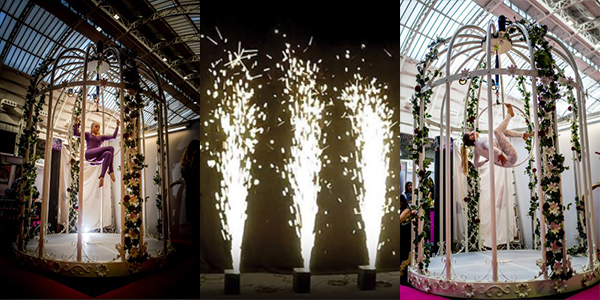 Something spectacular
If you're wanting to spice things up and add some entertainment during the night then why not choose a giant bird cage that comes with a gorgeous pole dancer, model, aerial artist or a mix and mingle act? Now hear us out, yes, it is a little unusual and a little out there, but this is the perfect entertainment choice to add elegance, sparkle and a little wow moment to the night. The cage is dressed in flowers, leaves and lights which will make it truly shine at night and not to mention that it will also look fantastic as a backdrop when you bend the knee and decide to capture the moment.
We hope that we have inspired you to step up the romance this Valentine's Day and please let us know through our social media if you used any of our Valentines Gift ideas, as we would love to find out if your loved one truly liked the gift. We have a whole range of other fantastic gifts, experiences and Valentine's Day themed events on our website if you still need further inspiration.