Leave a Comment
The Brief
We had the honour of being a part of the Perth Christmas Light Switch On 2019. This will be our seventh year collaborating with Perth City Centre on this amazing event. The city of Perth is famous for throwing amazing events for their community and visitors. And for that reason alone, we always aim to provide the very best live entertainment, acts, and entertainers in the UK!

The Challenges

As we mentioned before, this is our seventh year being a part of the famous Perth Christmas Light Switch On, and each year we have to step it up a level! Considering the success of last year's event, which starred James Arthur and Pixie Lott, and with reports showing that over 90,000 people attended, we had the challenge of leveling up our range of live entertainment for this year's event.

The Solutions
In order to maintain our reputation for providing high-quality live events, and to once again give people a unique, never seen before, memorable experience, we had to provide a concoction of live entertainment, Headline acts, performers and activities. We decided on a combination of throwback and current pop artistes, nostalgic and well-known entertainers and unique, out of the box interactive activities for people to enjoy. This way, kids, teenagers, and adults would all be entertained and excited throughout the whole event!

The Results
Old school chart classics from Atomic Kitten, a fantastic, feel-good set from Chico, and an energetic, folk pop, acoustic live set from Nina Nesbitt kickstarted the day. We had Dario G, N-Trance and Alice DJ putting people in a trance with their old school, pop party bangers. And we cannot forget about the hardcore electronic tracks combined with orchestral sounds of classical music that had everyone up and bouncing back in the day. Is there anyone who does not love the Clubland era?
After winning the hearts of the audience last year, returning to host Perth Christmas Switch On again this year was none other than TV presenter Steven Mulhern. And for an extra special surprise, joining him on stage was the wonderful Lionel Vinyl, who never fails to get the crowd disco-dancing. Together they were a force to be reckoned with and the dynamic duo made sure the event ran smoothly and kept the audience entertained throughout!
Like we mentioned before, in order to capture the interest of all ages, we had to bring a wide range of entertainment that everyone would enjoy. Therefore, it was no surprise that Basil Brush was surprisingly a crowd favourite not just for the kids but adults too. That is probably because there are not many childhoods in the UK that were not privy to the escapades of the UK's most mischievous fox! The furry fox's distinct buck teeth, posh accent and crazy, flailing tail had everyone in stitches for his whole set, and his Elton John finale was a classic! You really had to be there to appreciate how hilarious (and surreal!) the performance was. This was Basil Brush's second appearance at the Perth Christmas Lights event, and we are sure it will not be his last!
For those of you who do not know, the Perth Christmas Light Switch On is not just a live music event, but it is also a whole parade of live entertainment and has exciting activities dotted around Perth City Centre. Some of the crowd's biggest attractions were our Giant Snow Globe, Mobile Ice Cave, Santa's Grotto and the Ice Statues, as well as the incredible firework display; of course the Gin & Chocolate stalls also went down a treat!
Besides the main stage, there are two other stages where smaller but just as amazing acts perform. We must give special mention to one of our favourite party bands Boomin who performed two sensational sets on the day, both on the Main stage and the Kind Edward stage! Not forgetting our other incredible acts that took to the stage and wowed the audience including roaming party band The Red Hot Santas and Lee Memphis as Elvis Presley.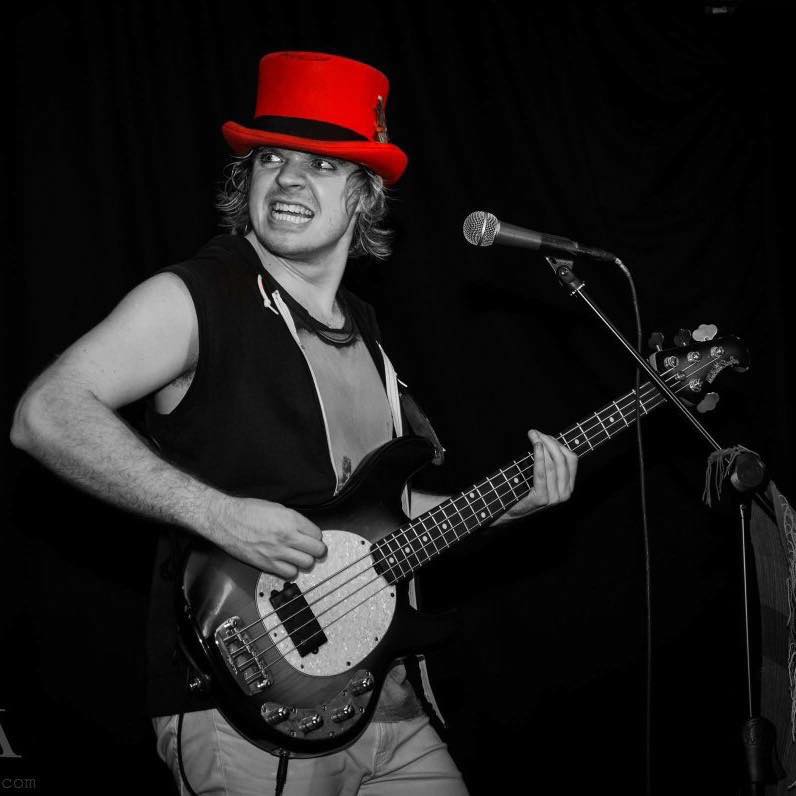 As well as musicians, we also had fantastic street performers working the crowd including; Stilt Walkers, Mirror Men, Pixel Heads, LED Dancers, Toy Story Characters, a team of Husky Dogs, Reindeers, and many, many more.
The annual Santa parade was a sight to behold as the entire entourage made their way to the main stage for one hell of a show! All of this exciting entertainment was followed by the main event, the Light Switch On – which saw the Provost of Perth push the big red button and set Perth City Centre alight!
We would like to say a HUGE thank you to everyone involved in making this event a MASSIVE success and we hope to be back again next year for more exciting, out of this world, live entertainment!