Leave a Comment
Two of the most powerful voices in rock history, Bonnie Tyler and Lorraine Crosby, have come together to help fill a £5 million gap in Cancer-funding caused by the Corornavirus outbreak. The sensational chart-topping rock legends, who are best friends, are donating 100% of the proceeds earned from the re-release of their punchy power balled 'Through Thick and Thin' to the much respected and under-funded Teenage Cancer Trust. The charity was recently forced to cancel this year's fundraising concerts at the Royal Albert Hall due to the Covid-19 virus.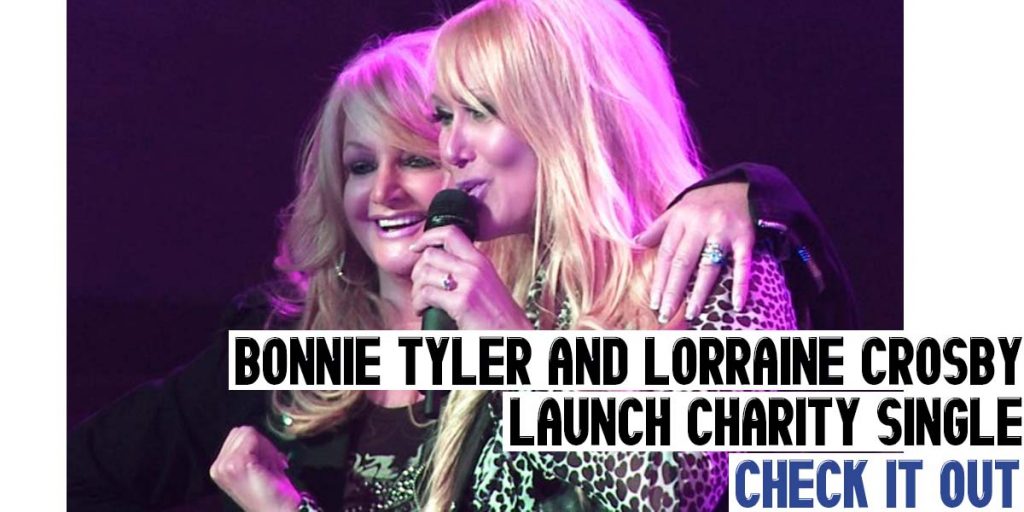 Lorraine Crosby rose to fame in 1993 as the female vocalist on Meat Loaf's iconic hit 'I'd Do Anything for Love' (But I Won't Do That); indeed it was her sensational contribution to the chart topping hit that ignited a long-lasting friendship with 'Total Eclipse of The Heart' star Bonnie Tyler – known for her distinctive, husky, rock voice.
Lorraine has actively been involved with Teenage Cancer Trust for more than a decade and when a trusted and well-loved friend of hers informed her of the extent of the funding crisis the charity was facing, the star instantly offered her support and help to the charity in finding alternative ways to raise money.
After a phone call to Bonnie, the pair decided to create something truly special to honour young cancer patients as well as raise money for the trust. And that is why the stars chose to re-release their popular power ballet 'Through Thick and Thin' and feature brave and inspiring recovering cancer patients in a heart-warming video to go alongside the song.
The video is a mixture of live performances from Lorraine and Bonnie and clips of young people who have been supported by the Teenage Cancer Trust. It is a moving, honest and heart-warming music video that Lorraine and Bonnie hope will raise awareness of the Teenage Cancer Trust and generate funding that will in turn help cancer patients get the support they truly deserve.
Show your support for Teenage Cancer Trust by downloading the song today; it costs only 99p and 100% of the proceeds will go to the charity: