If there is one thing we have learnt to do during this pandemic, it's queue. That's right, due to the 'social distancing' safety measure of keeping two metres apart from anyone at any given time, it has severely impacted people's experience when shopping or visiting any type of Retail store or even any public place. The wait times to gain access to those chosen Retail stores and public places can be so excessive that it discourages peoples who want to visit. That's why we have come up with a solution for businesses to attract people to their store, all whilst encouraging responsible social distancing.
In order to keep visitors interested and willing to wait to get into your store, you need to make their queuing experience more fun and enjoyable! You read correctly; we're talking about adding excitement to the queuing process of the shopping experience with 'interesting distancing' – otherwise known as hiring our range of eye-catching, captivating and interactive street performers to entertain people whilst they wait in line.
Don't be bored, boogie!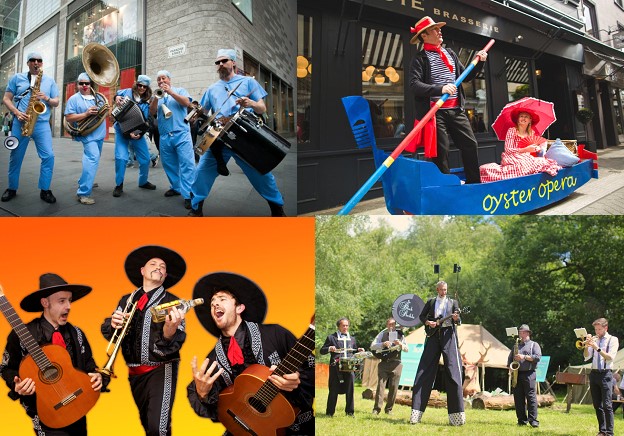 There is nothing like music to help pass the time, and let's face it, nothing brings people together and puts a smile on their faces more than a sing song and a dance. With our range of fantastic musical entertainers, you can keep visitors occupied, entertained and more importantly happy whilst standing in line. From a weird but wonderful five-piece stilt walking 1920s band, a lively, energetic and captivating mariachi band, an incredible classically trained string quartet and many, many more. We guarantee that our street performers will lift the spirits of everyone around!
Creature Feature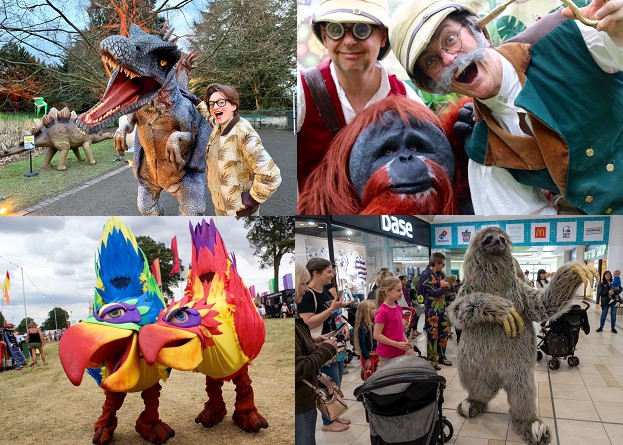 Did someone say ROAR? Go wild with our fascinating wild animals and state of the art, interactive, giant, smoke-breathing dragons and incredibly realistic dinosaurs. Guaranteed to take people's attention away from the excruciating long queue, our range of exotic animals will provide visitors with a wonderful wildlife experience! It will be the only time you can say you nipped out for a pint of milk and ran into 'Dreygo the Dragon' doing his daily exercise.
It's a fantasy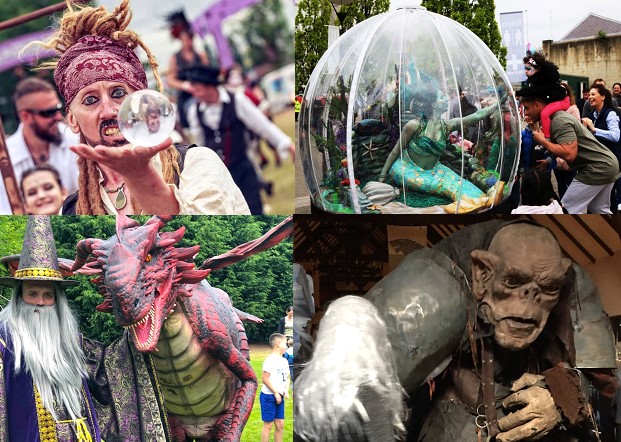 No, you haven't accidentally stepped into one of your favourite fictional stories, it's just our range of fabulous and famous Fairy-tale characters and fantastic creatures that you're seeing entertaining your visitors as they patiently wait in line to enter your store. Gargoyles, Wizards, Witches and even Mermaids, Fairies and Pirates will WOW people with their incredible live theatre performances and bring a real buzz to your store.
Make em' Laugh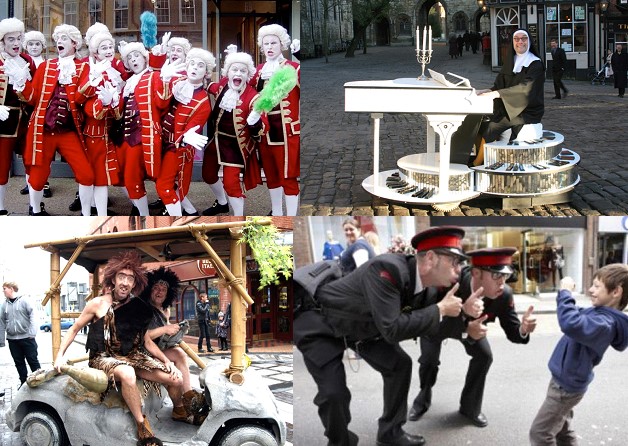 They say laughter is the best medicine, so cure the boredom and frustration that comes with queuing up with some comical characters and crazy antics. Nothing screams crazy than a nun on a piano strolling down the street singing at the top of his lungs, and nothing screams comical than a very boisterous and mischievous mime mimicking your every move. Our range of hilarious comedians, street performers and entertainers will definitely keep the laughter flowing!
The Circus is in town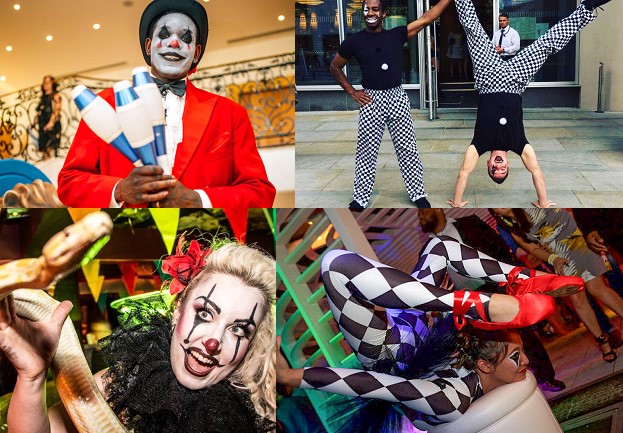 Roll up. Roll up to the greatest queue in the world! We're talking Stilt Walkers, Fire Breathers, Fire Eaters, Acrobats, Clowns and many, many more weird and wacky street performers and circus acts that are all waiting in line to entertain your visitors. We guarantee that our circus entertainers will distract visitors from queuing up in a long line with their unconventional tricks and mind-blowing performances.
We know it's important to keep a distance, so queuing up to enter any retail store or public space for a long period of time will be the new normal for a while, but that doesn't mean it has to be a dull experience! Keep things interesting for your visitors with our fantastic range of street performers, entertainers and acts – you could even use them to raise money for charity or to gain new business exposure.
If you would like to know more or to book any of the acts mentioned above then give one of our friendly team a call on 01253 251 100.