Our Director, Erica, has been in the entertainment business for more years than she wants to admit (over 25), and she knows a great act when she sees one! As a consequence, our site is chock-a-block with brilliant bands and entertainers and we get a daily mix of enquiries for corporate and private functions. We also have Leisure Park and Holiday Resort clients, casinos, cruise-ships, hotels and music venues that rely on us for their live entertainment, and the organisers of themed weekends have our number on their speed dial!
Almost all of these customers hire tribute bands at some point or another, and we wanted to give you the 5 most popular reasons why they do: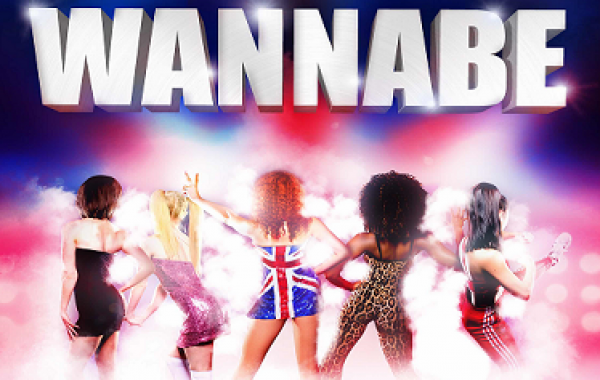 Themed Weekend Events
There's nothing quite like going away for the weekend; and being able to go to an event that pushes all your musical buttons is a double treat.
Themed weekends are incredibly popular and a great chance to chill out and enjoy live entertainment at its finest. Also a great excuse to dig out your favourite dancing shoes (and clothes) from the decade of your choice!
We've seen a massive resurgence in 80's tribute bands over the last year or so, and when you look at the acts we have on offer for that decade you'll understand why; who can resist a bit of Duran Duran, Spandau Ballet, Kylie, Madonna at her finest, Elton, George Michael, Phil Collins and the late great Michael Jackson?
Imagine having a whole weekend of live acts from your favourite era! It doesn't matter if you are into your rock and roll or your 50's swing and Sinatra, 60's Mod or 60's Rock, 70's Disco or Glam Rock, 90's Indie Rock or Dance Music, we have a massive range of choice to fill a venue full of talented tributes to your preferred era.

Weddings – Your Favourite First Dance Story
We love, love, love it when we get an enquiry for a tribute act for a wedding event. More often than not it's the bride that calls us (men, you should be ashamed of yourselves for not getting more involved) because they want to hire a specific tribute to a band that holds special memories for the happy couple.
Since Gary Barlow began surprising wedding couples, our Gary Barlow Tribute acts have never been more popular; and George Benson and Stevie Wonder are responsible for more couples falling in love than any other artistes. John Legend's 'All Of Me Loves All Of You' and Ed Sheeran's 'Perfect' are currently the most requested First Dance Songs; we have superb Tributes to these artistes, as well as plenty of Party Bands who can cover them too!

Birthday Parties
The obvious requests we get from people who are organising a birthday party is for a band or act from the decade the birthday boy or girl was born or their particular favourite music genre or era.
We've had some less predictable ones, like the woman who booked the Supremes tribute because her husband had always had a massive crush on Diana Ross. How's that for an understanding wife?

Corporate Events
We have one particular client who loves to create their staff party and corporate events around a theme. They come up with some amazing ideas to delight their team of employees, and we always look forward to getting their call.
Last October they had a Halloween Themed Event, featuring Tributes to Michael Jackson performing 'Thriller', Amy Winehouse (Back to Black), Lady Gaga and her Little Monsters, and of course our fabulous Rocky Horror Show Tribute!
This year they have organised a 'Rock Chick' theme and hired all the classic female tribute acts: Pink, Cher, and of course, the queen of rock chickery Tina Turner.
We're not sure what kind of corporate event they're planning for next year, but we can't wait to find out.

Summer Festival Treats – Live Music Venues
We hire acts to a live music venue that books Tributes to headline artistes who are performing at local festival and stadium concert events in that area. And they make a point of booking tributes to the top four or five acts that are going to be touring the UK during the summer.
They say they're treating their customers to a cheap alternative and instead of standing for hours waiting for the live act they've paid a fortune to see, they sell tickets for £5 and this makes sure everyone has a seat!
We don't understand why more people don't do it, to be honest. It's a great idea; their customers have got a lot to look forward to, talented tributes to Ed Sheeran, Beyonce, Tom Jones and……..wait for it……… Steps!
If you are planning a special event, wedding, corporate or birthday party and would like to hire a tribute band or act pick up the phone and call us on 01253 351100. We have all learned everything we know from the tribute mistress, and we're more than happy to help.